Are you a foreign investor with an entrepreneurial spirit who wants to start their own business in the United States? An investor visa, such as the E-2 visa might be the most suitable option for you and your business' needs. The E-2 visa USA program is a nonimmigrant investor visa which allows foreign nationals to invest into, develop, and direct a U.S.-based enterprise.  
What does the E-2 visa USA program offer?
The E-2 investor visa is extremely flexible for several reasons. First, if the beneficiary of the E-2 visa USA program continues to comply with the requirements, she can extend her visa indefinitely. The initial period for which the visa is issued is up to 5 years, but with the extensions offered by this visa program, the investor could remain in the United States for longer than that. As an investor, you can either start your own business, or purchase an already existing enterprise.
The E-2 visa allows the investor to bring his family and employees to the USA as well. Your spouse and unmarried children under 21 could accompany you on your investor journey to the US by applying for an E-2 dependent visa. If you have any employees whose managerial skills are essential for the operation of your enterprise, or any employees whose specialized skills and professional experience make them indispensable to the development of your business, the E-2 visa USA program is perfectly suited to help you relocate them to the United States. 
Lastly, the E-2 investor visa does not have a required minimum investment amount. While there is no minimum requirement for the amount an E-2 visa beneficiary must invest in her U.S. enterprise, it must be a substantial, non-marginal investment. Your best course of action would be to directly consult a qualified and experienced immigration attorney who can go through the particularities of your individual case and devise a strategy that is custom-made for you and your business, this article also provides valuable information to answer your E-2 visa investment amount queries. 
How do I know if I qualify for an E-2 investor visa?
First and foremost, in order for you as a foreign investor to qualify for the E-2 visa USA program, you must be a national of a country that has signed a treaty of friendship, commerce, and navigation with the United States. You can find a list of all eligible E-2 countries on our website.
Next, you must either have already invested, or be in the process of actively investing, into a U.S.-based business. The funds must be at a risk of loss, or otherwise irrevocably committed. They must also be lawfully acquired, and indisputably owned by you, as the investor.
The foreign national must own at least 50% of the enterprise, and must demonstrate the ability and interest to develop and direct the E-2 business. If you have questions about the E-2 visa requirements, contact our E-2 visa attorney for help with the entire E-2 investor visa process.
It is also vital that you as the investor demonstrate your intent to eventually depart the United States, since the E-2 investor visa is a nonimmigrant visa. However, you may renew your E-2 investor visa indefinitely as long as you demonstrate your intent to depart the United States at the end of your stay. If you are interested in obtaining an investment-based green card, you may convert your E-2 investor visa into an EB-5 Immigrant Investor Visa which might be more suitable for you permanent U.S. immigration needs. 
You can either apply for an E-2 investor visa at a U.S. Consulate or an Embassy, or you can apply to change your status to E-2 status from within the United States. 
What is the required investment amount for an E-2 investor visa?
There is no minimum amount you must invest to qualify for an E-2 investor visa. This is a sharp contrast to the EB-5 Immigrant Investor Visa which requires an investment of more than $900,000. 
Many sources online will tell you that despite the absence of an official minimum amount, you would be ill-advised to invest less than $100,000. Generally, US immigration authorities do consider investments over $100,000 to be substantial. However, this should not be considered as an absolute and concrete minimum E-2 investment amount, but rather as a guideline. Our experienced E-2 visa lawyer, has successfully represented E-2 investor visa applicants with investments below $50,000 whose applications were approved. If your business has low startup costs, do not let yourself be dissuaded by the recommended guideline minimum since what constitutes a substantial amount varies, and is decided on a case-by-case basis. 
What is considered a substantial amount for an E-2 visa investment?
The type of business you are investing in will usually determine whether your investment is substantial or not. If your enterprise is a factory or a manufacturing facility, a larger amount will be considered substantial than if you are investing in a marketing or consulting agency, or another type of business with lower startup costs.
Note that if you are purchasing an already existing business, the minimum investment amount is the cost of purchasing the business. If you are starting a new E-2 enterprise, the minimum E-2 investment amount is usually the cost of establishing the business to the point where it is operational. To receive a comprehensive evaluation of whether your E-2 investment amount can be considered substantial, schedule an appointment with our E-2 visa lawyer. 
How will the immigration officer determine what is a sufficient E-2 investment amount? 
Because there is no preset minimum, the immigration officer working your case will use a proportionality test to determine what is a sufficient amount for you to invest in your U.S. enterprise. This means the officer will likely compare 2 numbers:
First, the amount of money you have actually invested in, or plan on investing as per your business plan; and second, the total value of your enterprise. If you are purchasing a preexisting enterprise, this number will be the fair market value of the business you are purchasing. If you are establishing a new business, this number will be the total cost of bringing your enterprise to an operational point.
The proportion between how much you actually invest and what the total value of your business is will determine whether or not your investment qualifies as substantial. Naturally, if your business has a lower value, you will have to invest a much higher percentage of the total value of your business. If your business has a high value, your investment will be considered substantial even with a lower percentage from the total value of the enterprise.
To illustrate the above, if the cost of your business is under $100,000, your investment will likely have to be 100% of the total value. However, if the value of your enterprise is over $500,000, an investment of even 75% of the total value of the enterprise might suffice. 
Other requirements for an E-2 visa
Keep in mind that the investment you are making into the enterprise, regardless of the numerical amount, has to be active. Depositing a substantial amount into a bank account will not be considered sufficient for the approval of your application, even if the sum would otherwise meet the requirements. Purchasing land with the intent to build on it, or buying property to be rented out for profit will likely not result in the approval of your E-2 visa application, since an E-2 visa investor needs to be actively involved in the day-to-day operations of the business she is investing into. Our E-2 USA visa lawyer can guide you through the entire process of applying for an E-2 visa, including the investment planning, transaction structuring, and the E-2 visa application. Schedule a consultation now and our immigration attorney will evaluate whether your proposed E-2 visa USA business qualifies as an active investment.
In addition to being substantial, your E-2 investment must also be non-marginal. A marginal enterprise, by definition per 9 FAM § 402.9-6(E), is one that "does not have the present or future capacity to generate more than enough income to provide a minimal living for the treaty investor and his or her family." In other words, your business must be able to generate more profit than just to provide living for you and your family members. 
A great way to demonstrate that your E-2 business is non-marginal is to generate jobs. While it is not an official requirement, it is generally recommended that your business be able to create and sustain U.S. jobs within the first five years of its creation. Through job creation or projected job creation in your business plan, you can demonstrate that your enterprise is, or will be, viable enough to make an income that will both provide for your and your family's personal needs and pay your employee's salaries.
What are the E-2 visa renewal requirements?
Because the E-2 investor visa is a nonimmigrant visa, you will have to renew your E-2 visa before it expires. A great way to renew your E-2 visa and meet the renewal requirements is to demonstrate business growth. Job creation and the ability to generate profits per your industry's standards will positively impact your ability to obtain an E-2 visa renewal in the long run, as well as help you meet the non-marginality rule.
Our E-2 visa lawyer is here to help with your E-2 investor visa application
Are you interested in finding out more about the E-2 visa requirements for foreign investors? Would you like an E-2 visa strategy devised specifically for you, and your employees? As an immigration law firm with experience with E-2 visas, Pandev Law, LLC has the ability to guide you through your E-2 visa journey.
Please schedule a consultation directly on our website, or email [email protected], or call us at (212) 220-6652, to speak with our immigration lawyer.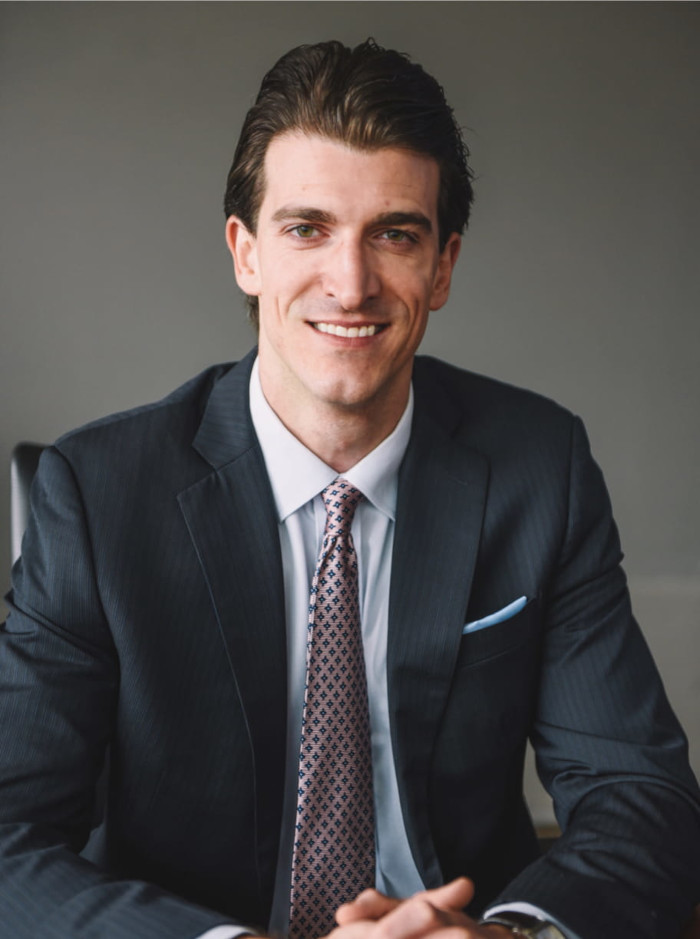 Disclaimer: This blog article is provided by Pandev Law, LLC for general educational and informational purposes only. Although this article discusses general legal issues, it does not constitute legal advice nor does it establish an attorney-client relationship. No reader should act or refrain from acting on the basis of any information presented in this article, or elsewhere on this website, without seeking the advice of appropriate legal counsel, or other professional counsel, licensed in the relevant jurisdiction. Pandev Law, LLC expressly disclaims any and all liability with respect to any actions taken, or not taken, based on any content of this article or website. This blog article may constitute attorney advertising. Prior results do not guarantee a similar outcome.