What is the E-2 visa?
The E-2 visa is a temporary, nonimmigrant investor visa for foreign nationals who are citizens of one of 81 countries that have signed a reciprocal commercial treaty with the United States. It does not "mature" into a green card. In fact, one of the requirements for being granted an E-2 visa is proof of "nonimmigrant intent". It also requires a substantial, non-marginal investment into an operational U.S. company that is majority owned by nationals of the treaty country. The visa holder must further be actively involved in the development of the enterprise. 
If you would like to find out more about the E-2 nonimmigrant investor visa, read our article providing detailed information about the E-2 visa requirements.
Since the E-2 visa is a nonimmigrant visa, many investors use the E-2 visa as a stepping stone towards permanent residence. Employment-based options that require PERM labor certification, such as an EB-2 or an EB-3 green card, are often unavailable for E-2 visa holders due to the fact that the U.S. Department of Labor does not grant labor certification to applicants who have significant ownership interest. Another option is the EB-1C multinational manager green card, but it requires that the U.S. enterprise have common ownership with an overseas business, which the investor has managed for at least one year.
This is why the best green card option for E-2 investors is often to transition their nonimmigrant E-2 visa into an immigrant EB-5 green card. While an EB-5 regional center application is definitely an option that can be pursued, for most E-2 status holders, the best option is usually to pursue an EB-5 visa based on the same enterprise that was the basis for the approval of the E-2 visa. The amount invested for the E-2 can be used as a "down payment" toward the EB-5 investment. 
What is an EB-5 Investor green card?
The EB-5 green card is an immigrant investor visa category which serves as a broader alternative to the E-2 nonimmigrant investor visa, and which leads to lawful permanent residency in the United States, and eventual naturalization and citizenship. Unlike the E-2 visa, which is limited to nationals of countries which have signed a treaty with the United States, the EB-5 green card is not subject to such limitations. The EB-5 green card holder, her spouse and unmarried children under 21 can live, work, study, and retire in the United States. The EB-5 green card option may be the fastest way for you to obtain permanent residence in the United States if you do not have a US employer or family member who can sponsor you for a US green card or visa. The EB-5 green card program is also a great entrepreneur visa USA option for entrepreneurs whose startup business requires substantial capital investment.
Please keep in mind that there is a quota of 10,000 EB-5 green cards being issued per fiscal year, which may cause backlogs in EB-5 green card issuance.
What are the EB-5 requirements?
Investment in a New Commercial Enterprise
The investment must be made into a lawful business enterprise engaging in for-profit activity that was established after November 29, 1990.
Personal investment amount of $900,000 or $1,800,000
As of November 21, 2019 the minimum investment amount for an EB-5 green card is $1,800,000. However, if your enterprise is located in a targeted employment area (TEA), such as a rural region or an area with high unemployment rates, the minimum investment amount can be lowered to $900,000. 
It is crucial to note that the investment must be personal. While the E-2 visa allows the investment to be made by a company either fully or partially owned by the applicant, an EB-5 visa can only be acquired through personal investment.
Keep in mind that retained earnings from your E-2 enterprise do not count toward your EB-5 investment. The E-2 enterprise will have to issue dividends to you from its past and current earnings, which you will have to re-invest into the enterprise in order for your investment to qualify for EB-5 green card purposes.
It is important that the reinvested funds come from dividends, and not be a withdrawal of the initial capital investment or a repayment of the initial capital investment. This critical distinction could cost your approval for an EB-5 green card. Our attorney's combined experience in business and immigration law can help you structure your transaction to best fit both your business and EB-5 green card goals, thereby avoiding costly and irreversible mistakes.
At least 10 full-time qualifying US workers
In order for your EB-5 green card to be approved, you must either have already employed, or plan on employing at least 10 full-time workers. Full-time entails at least 35 hours per week. Your spouse and children do not count towards the 10 workers. The workers must generally be US citizens and lawful permanent residents who are eligible to work in the United States. Nonimmigrant visa holders will generally not satisfy this requirement. If you have not hired 10 workers at the time of your application, your business plan is a critical document that will help outline how you plan on hiring the required 10 US employees. Our EB-5 green card team will help guide you through your business plan preparation so that you can demonstrate your intent to hire the requisite 10 U.S. employees.
If you have already invested into an enterprise for an E-2 visa, the employees you have hired may count towards the 10 jobs you are required to create in order to qualify for an EB-5 green card.
To qualify for an EB-5 green card, the funds you invest into the enterprise must come from legal activity. This includes not only income from employment, or from the sale of property or a business, but also loans and gifts.
The money you have invested to obtain an EB-5 green card must be at risk of a loss. What this essentially means is that you cannot just keep the funds in a bank account. For them to be considered an investment, your funds must be actively spent for business purposes.
While the E-2 visa requires that the visa holder "direct and develop" the enterprise she has invested into, the EB-5 visa allows for a lot less involvement in the business. The EB-5 green card rules require that the investor simply "engage in the management of the business."
The EB-5 green card rules allow you to invest in specifically designated investment projects, known as Regional Centers, or to invest in your own commercial enterprise.
If you would like to find out more about the EB-5 green card, the Regional Centers and Direct Investment options, and whether this is the correct visa for you, check out our article on the EB-5 green card process, or schedule a consultation with our immigration attorney for an assessment of your case. 
How to transition from E-2 visa holder status to an EB-5 green card?
If you are currently outside of the United States, you can apply for an EB-5 green card from a U.S. Embassy or a Consulate abroad. This is called consular processing, or visa processing.
If you are currently in the United States in lawful status, you can apply for an adjustment of status, the conversion of your E-2 nonimmigrant visa status to EB-5 permanent residence status.
Successful EB-5 US investor green card applicants initially receive conditional permanent residence for 2 years. After 2 years, you must petition USCIS to obtain a permanent EB-5 green card. After 5 years of being a permanent resident of the United States you can apply to become a naturalized US citizen.
The process of transitioning from an E-2 visa to an EB-5 green card is extremely time-sensitive – the timing for filing your paperwork is critical for the successful approval of your green card application. Contact our experienced investor visa USA attorney now so that you don't have to brave the transition from an E-2 visa to an EB-5 green card on your own.
If you…
Would like your own customized investment-based immigration USA strategy from our experienced immigration attorney;
Are an individual with significant financial resources who wants to obtain a green card through investment;
Are an entrepreneur looking for the most suitable investor visa USA option;
Are interested in learning more about our investor visa USA services;
Need someone to guide you through the various nuanced requirements of the EB-5 investor visa USA program;
Are searching for an "immigration lawyer near me"
Then….
As an experienced immigration law firm, Pandev Law, LLC has the experience and know-how to help you successfully navigate the EB-5 green card program.
To schedule a consultation with our immigration attorney, please click here and click on "Schedule a Consultation." You can also email us at [email protected], or call us at (212) 220-6652.
During your consultation, our investor visa USA lawyer will provide an honest assessment of your case, and a recommendation about your next steps.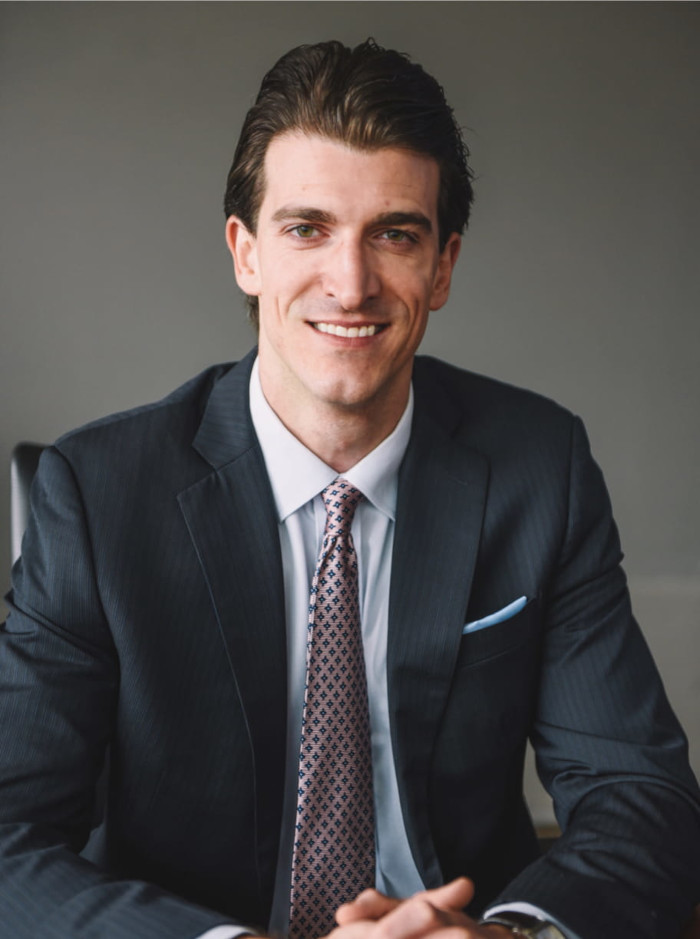 Disclaimer: This blog article is provided by Pandev Law, LLC for general educational and informational purposes only. Although this article discusses general legal issues, it does not constitute legal advice nor does it establish an attorney-client relationship. No reader should act or refrain from acting on the basis of any information presented in this article, or elsewhere on this website, without seeking the advice of appropriate legal counsel, or other professional counsel, licensed in the relevant jurisdiction. Pandev Law, LLC expressly disclaims any and all liability with respect to any actions taken, or not taken, based on any content of this article or website. This blog article may constitute attorney advertising. Prior results do not guarantee a similar outcome.