If you have been wondering whether or not a foreign company can register a trademark in the United States, you will likely be pleased to know that the short answer is "yes". This article briefly summarizes the various methods by which a foreign entity can obtain trademark protection for its valuable intellectual property in the U.S. market, as well as a recent change to the foreign trademark process you should be aware of to minimize the risk of any issues or unnecessary delays in your U.S. trademark application process.
Foreign Trademark Filing Basis
So can a foreign company register a trademark in the US? Yes! But how? Let us give you a short checklist for initiating a foreign trademark filing.
1. Filing Based on Foreign Registration
The first step is to select a filing basis, which depends on whether or not the foreign company has a previously registered trademark in another country. If so, then that previous mark can potentially serve as the basis for your U.S. trademark application. This filing basis applies to both word (i.e. "standard character") marks and design marks alike, so this option is available regardless of which type of foreign trademark the company has registered; however, the U.S. trademark application must be for the same type of mark in order for the foreign registration to serve as a valid foreign trademark filing basis.
Filing for a U.S. trademark based on a previously existing foreign trademark registration saves considerable time and money, so this is unquestionably an ideal option for a foreign business with a previously registered trademark in another country that is seeking to register that same mark––in connection with the same goods and/or services––in the United States. Another major advantage of this foreign trademark filing basis is that the registrant has five years from the date of registration to prove that the mark is actually being used in commerce in the U.S. This means a company may obtain trademark registration in advance of actually introducing its goods and/or services into the U.S. market, which can provide valuable advantages for businesses seeking to expand their operations into the U.S., but who still have not initiated or are in the very early stages of their expansion efforts into the U.S. market.
2. New Trademark Application
Alternatively, if no foreign trademark registration exists, or if the foreign entity wishes to file for a different type of mark than that previously registered in the foreign jurisdiction, then the company may file a new trademark application with the U.S. Patent and Trademark Office (USPTO).
This new application can be based on either:
current use of the mark in commerce in the U.S., known as the "1(a)" or "actual use" basis, or
future intent to use the mark in commerce in the U.S., known as the "1(b)" or "intent-to-use" basis.
If filed under the "actual use" basis, the registrant will need to prove its mark is being used in commerce in the U.S. before registration can become official. In contrast, under the "intent-to-use" basis, the applicant must file a Statement of Use, along with an additional fee, within the requisite period (currently 6 months) after the application is approved and published for opposition in order to prove that the goods and/or services are actually in commerce in the U.S. The applicant may file for an extension if it cannot prove use of the mark in commerce in the U.S. at that time; however, eventually use of the mark in commerce in the U.S. must be established in order for the mark to register.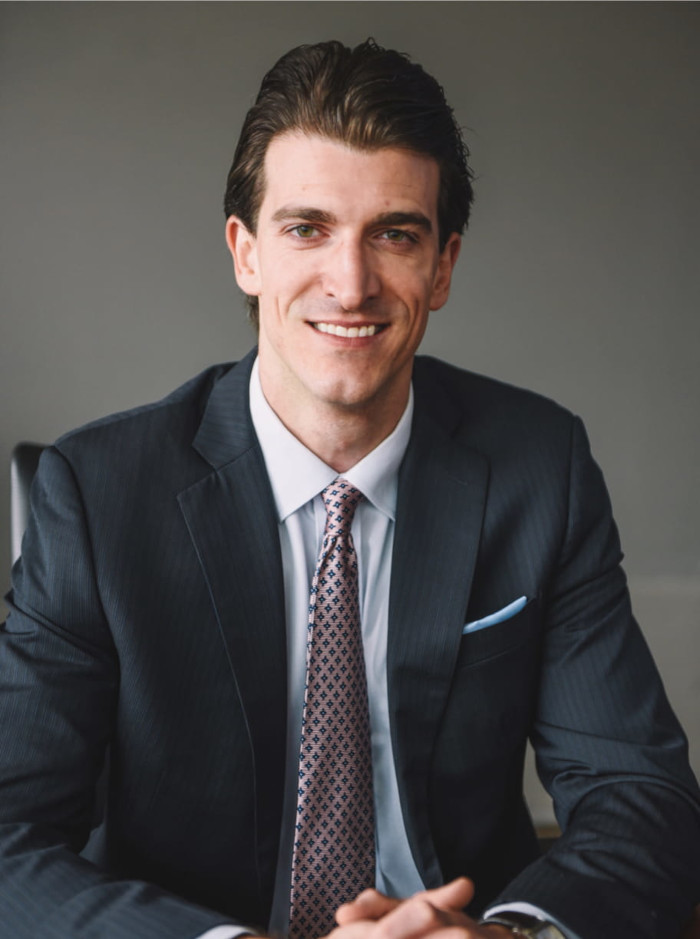 Rule Change Requires U.S. Legal Representation for Foreign Companies Seeking U.S. Federal Trademark Protection
Any foreign company seeking to file a U.S. trademark application must be aware of a recent rule change affecting the foreign trademark process. As of August 3, 2019, USPTO requires all foreign entities (i.e. businesses with headquarters or principal place of business outside of the U.S.) to be represented by a U.S.-licensed attorney in all trademark related matters, with certain limited exceptions. This means that the foreign company must appoint a U.S.-licensed attorney to file the application on its behalf and to receive ongoing correspondences from the USPTO.
How to apply for a foreign trademark through the USPTO?
You might have already grasped how complicated a foreign trademark filing can be and why it would be in your best interest to hire a seasoned intellectual property lawyer who has considerable experience with foreign trademark filings. Not only, as explained above, is the help of such an attorney a requirement, but it will also help to make the process as smooth as possible.
Think of it in this way – if you have searched the question "Can a foreign company register a trademark in the US?", then you most almost certainly will need assistance with your foreign trademark filing. However, here is a short list to help map out the process and outline the required steps:
Carry out a trademark search
The first step you and your attorney should take before initiating the foreign trademark filing is to conduct a trademark search. This will allow you to find out whether the mark you would like to register is currently unique and available. Before conducting your search, preparing some potential alternatives will minimize any disruptions in case your desired mark (or another substantially similar mark) has already been registered.
File your foreign trademark application
Once the search is completed and you have verified the uniqueness and availability of your mark, you can go ahead and fill out the application form through the USPTO's digital system, Trademark Electronic Application System ("TEAS"). It is important to mention that, when filing your trademark application, you should select all International Classes of goods and/or services that your trademark not only comprises currently, but will comprise in the future.
I have submitted my foreign trademark application. Now what?
Due to the vast amount of foreign trademark filings, which have seen a sharp increase in recent years, the processing time for your application can surpass 12 months. However, ensuring all of your details are correct and your application is complete can help to reduce the likelihood of any further processing delays. In addition, initiating your foreign trademark filing as soon as possible is paramount in order to minimize the risk of another application being filed that could prevent your desired mark from registering. Even if the processing takes months, your filing date also serves as your priority date, which means if somebody tries to register the same or a similar mark after your application, your mark will have priority if your application was filed on an earlier date.
Maintenance of your trademark
Once you have successfully registered your foreign trademark, you are obliged to maintain it. In other words, you must use your mark in commerce, file the required documents, and update your correspondence information. Further, you are responsible for looking after your trademark and preventing any infringement, as the USPTO does not monitor these activities itself.
Our Trademark Services
Are you a foreign company seeking to register a new or existing trademark in the U.S.? Our trademark attorneys have the required experience and know-how with foreign trademark application procedures to help your foreign company obtain protection for its valuable intellectual property in the United States.
To schedule a consultation with our U.S. trademark attorney, please click here and click on "Schedule a Consultation". You can also email us at [email protected], or call us at (212) 220-6652.
If you wish to learn more about our trademark lawyer services, please visit our intellectual property lawyer services page.
During your consultation, our trademark lawyer will explain the options available to you to file a foreign trademark and gather the requisite information to provide an honest assessment of your case, and a detailed recommendation about your next steps.
Disclaimer: This blog article is provided by Pandev Law, LLC for general educational and informational purposes only. Although this article discusses general legal issues, it does not constitute legal advice nor does it establish an attorney-client relationship. No reader should act or refrain from acting on the basis of any information presented in this article, or elsewhere on this website, without seeking the advice of appropriate legal counsel, or other professional counsel, licensed in the relevant jurisdiction. Pandev Law, LLC expressly disclaims any and all liability with respect to any actions taken, or not taken, based on any content of this article or website. This blog article may constitute attorney advertising. Prior results do not guarantee a similar outcome.